20ft Formulate Fusion Tension Fabric Kit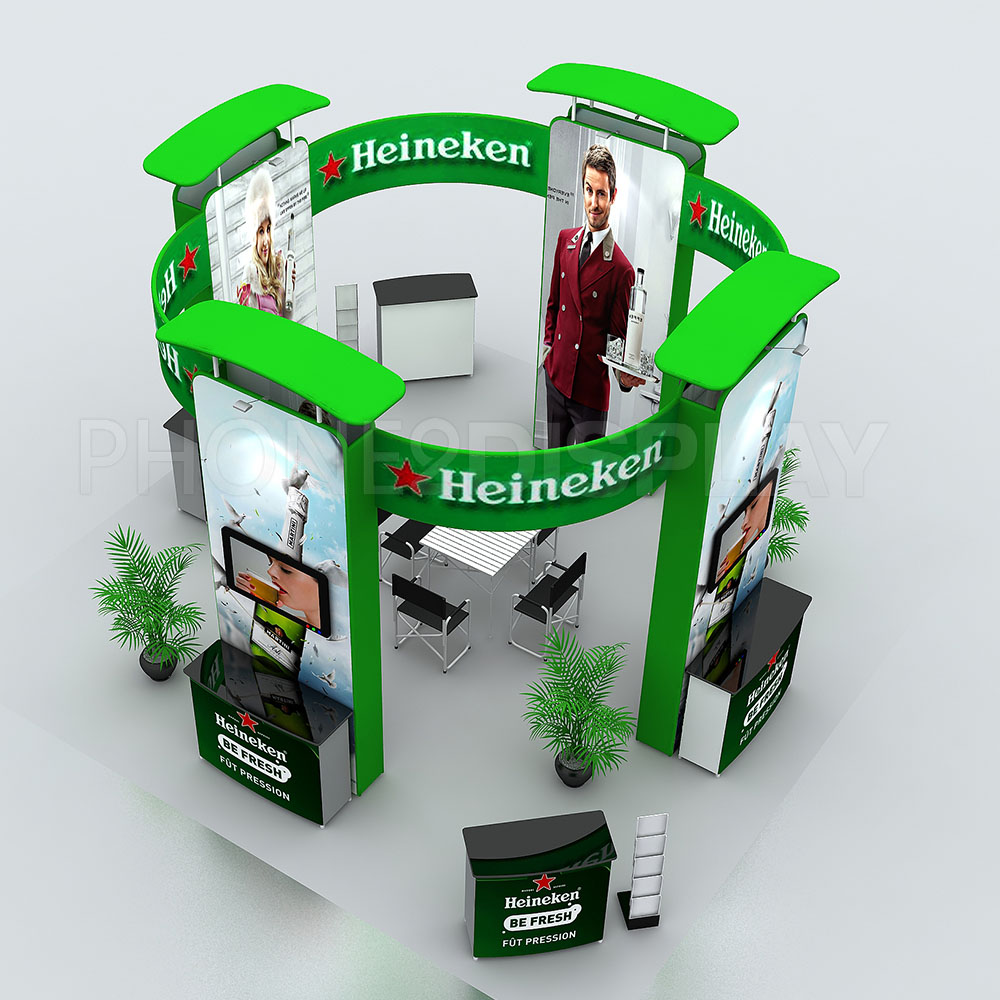 Formulate Fusion kits offer some of the most impressive, hand picked designs from our catalog. Unique tension fabric booths with the goal to astonish and help your brand successfully communicate with your audience. The 10 x 10 Island Kit comes out bold with maximum potential for dynamic messaging to pull in even the most passive of trade show browsers.
Make them look up and say wow! A 20ft huge tower

with stylish rounded corners 1 ft thickness make it help backdrop and grasp arched frame. you can have your LOGO branded on the top of the tower to absorb customer fromm far away. Backdrop wall can show your main product or some info to know you when they check you and want to know you more. front only graphic design or double side design in option for you according to your booth layout. Arched frame with pillow case to put on then to make it shelter for you and customer to have a conversation under it.

you can have 2 pcs LED spot lamp at backdrop to lightening your graphic.front setting up with a pop up counter as a recieption table. you can have a hello to anyone who go through your booth side. You can choose TV fix to front of the arched frame to show your company brand info or set it up to backdrop too.details pls ask for us to have.



A curved alcove-like accent wall allows for a small cafe-style table and chairs for a personal meeting space. Finally the concave bowed fabric counter adds a place for a reception greeter to begin qualifying incoming traffic.
Full booth packed into our portable trolly case with wheels