Fabric LED Light Boxes are the latest visual display trend for big, bold graphics that capture a viewer's attention. PHONE2DISPLAY's Frameless Fabric LED Light Box, made in the China, is produced to exacting specifications for a quality product designed to last.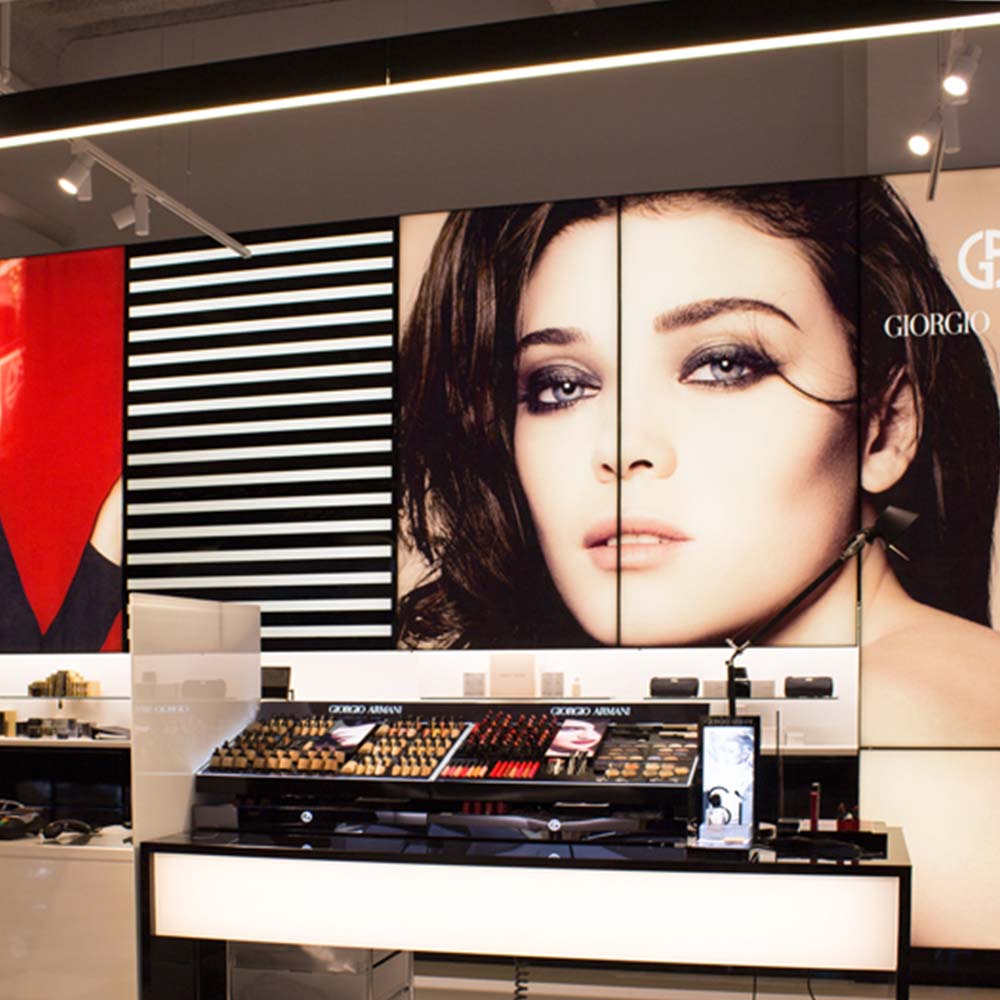 Frame Design
Made with extruded aluminum, the frame of our Frameless Fabric LED Light Box is strong and durable yet lightweight. The facing edge is only 1/8" wide for a virtually frameless appearance that maximizes the available display area. An internally housed power supply simplifies installation requirements. Available in sizes from as small as 8" x 8" up to a visually stunning 120" x 204", our Fabric Light Box is made in the CN in our CE/UL-listed Southern China manufacturing facility and it carries a two year warranty. Standard finishes are anodized silver and black with custom finishes also available.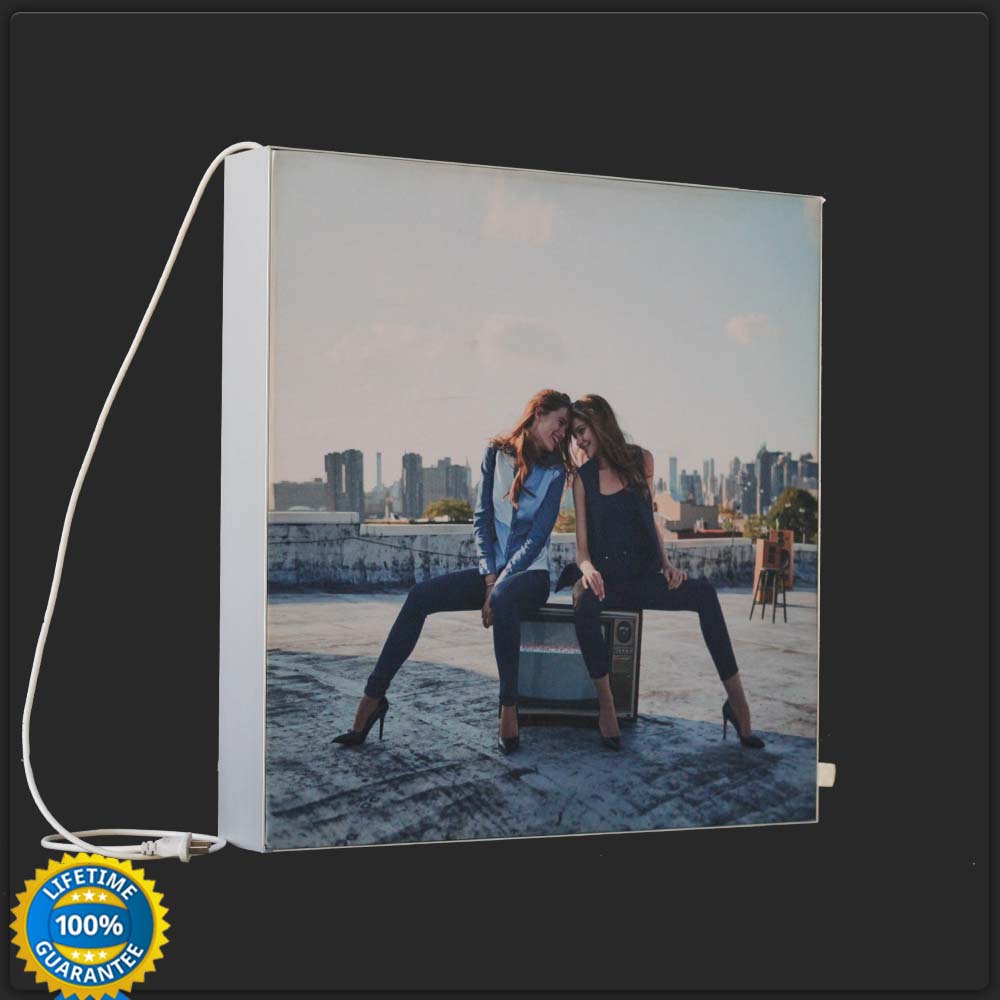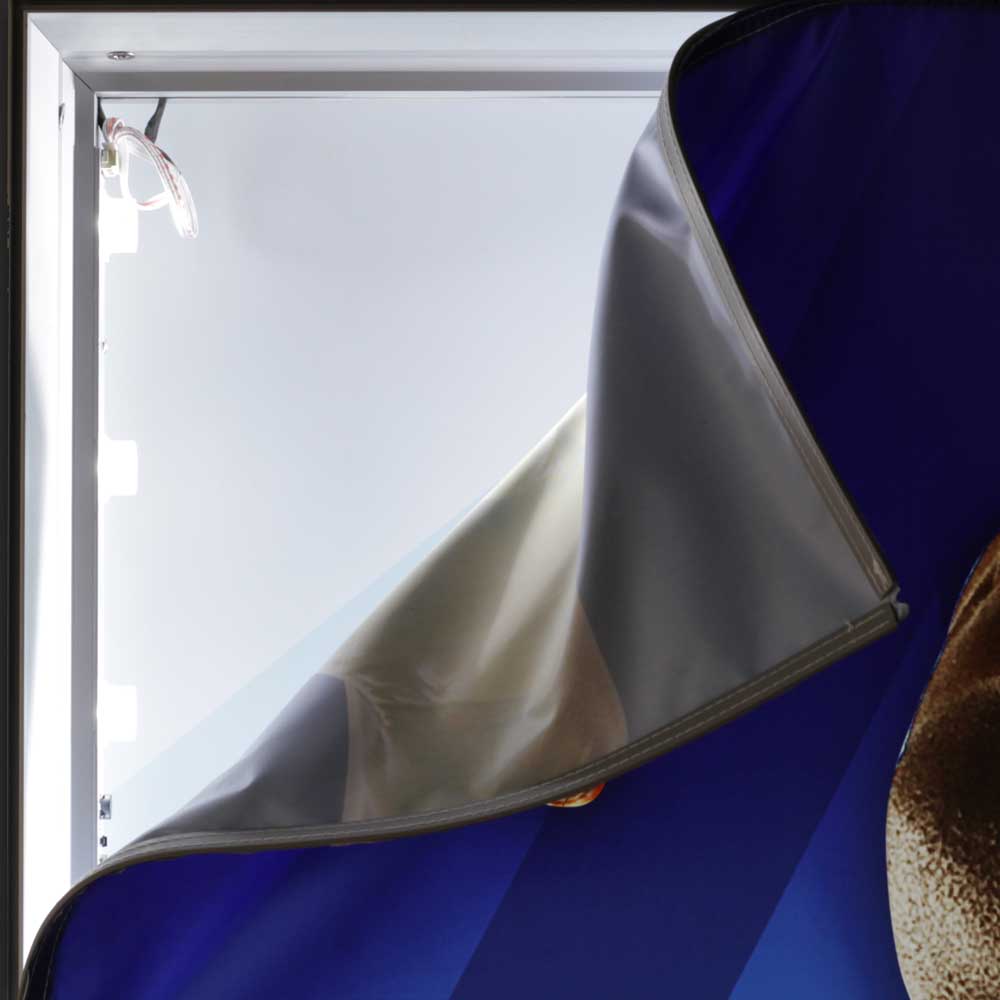 Lighting
Our Fabric Light Box uses edge lit LED lighting diffused by an etched acrylic panel that draws light throughout the display for bright, even backlit illumination without hot spots or shadowing. Energy efficient LED lighting uses up to 75% less power than traditional fluorescent lighting and lasts up to 100,000 hours.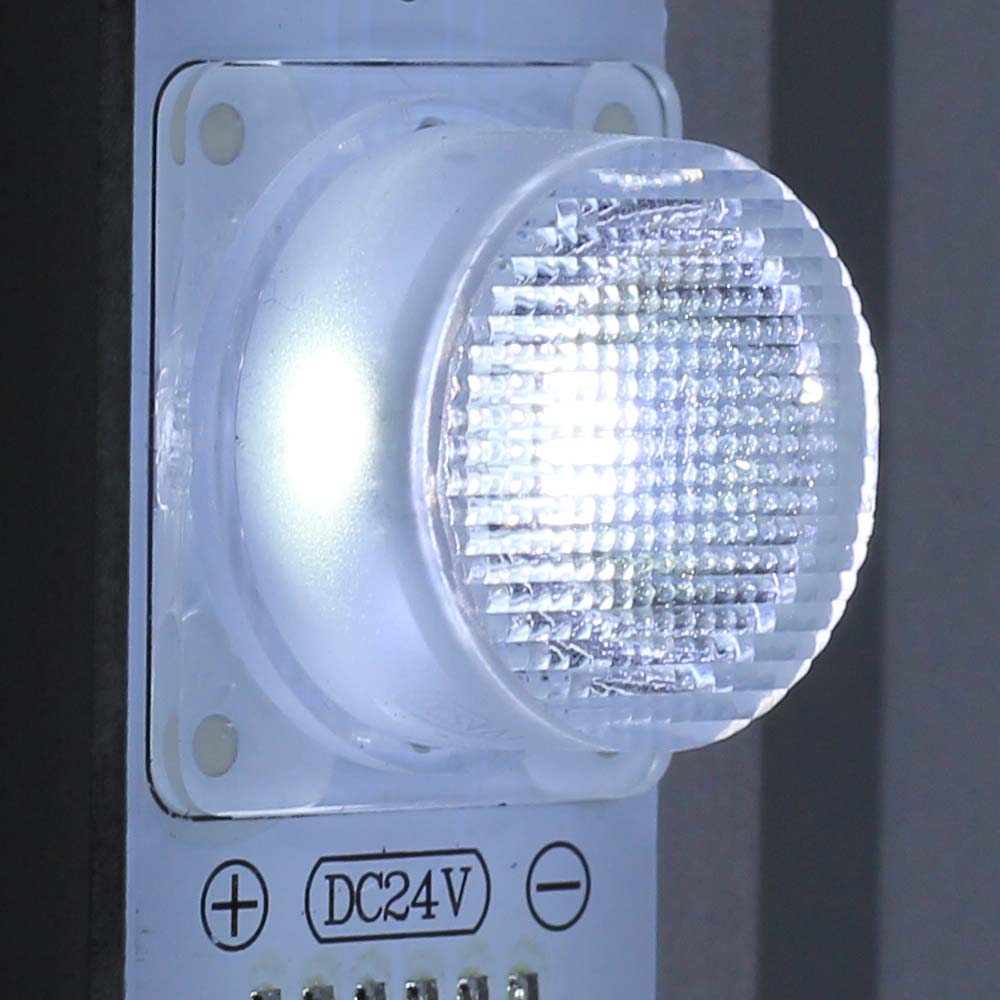 Sustainability
The Frameless Fabric LED Light Box is sustainably produced with no harmful materials used and reduced energy consumption, making it ideal for any environmentally friendly design project. As a sustainable solution, use of LED lighting qualifies a project for LED credits. LEDs use 50-75% less power than fluorescent lamps and provide brighter, whiter light that lasts up to 100,000 hours. The Fabric LED Light Box is constructed using high quality, durable and lightweight materials including an aluminum frame with 55% recycled metal content. It is UL-listed and the single side version is ADA-compliant to meet code standards. A U.S. based-manufacturer, this is one of our domestically made products with many components parts locally sourced.
Customization
You can customize our Fabric LED Light Box to meet your particular design requirements. Finish, graphic or frame size, LED color temperature and intensity and power connection can all be customized. Custom power coating to match a design scheme or PMS color standard, in matte, glossy or metallic finish is available for an additional fee. Size can be defined by outer dimensions or graphic dimensions and specified to an eighth of an inch. We offer LED lighting in multiple color temperatures from warm to bright daylight equivalencies in both standard and high output options. A two sided design for double the graphic impact is also available. Fabric LED Light Boxes can be wall mounted with a zee bar, free standing with an option floor stand or suspended.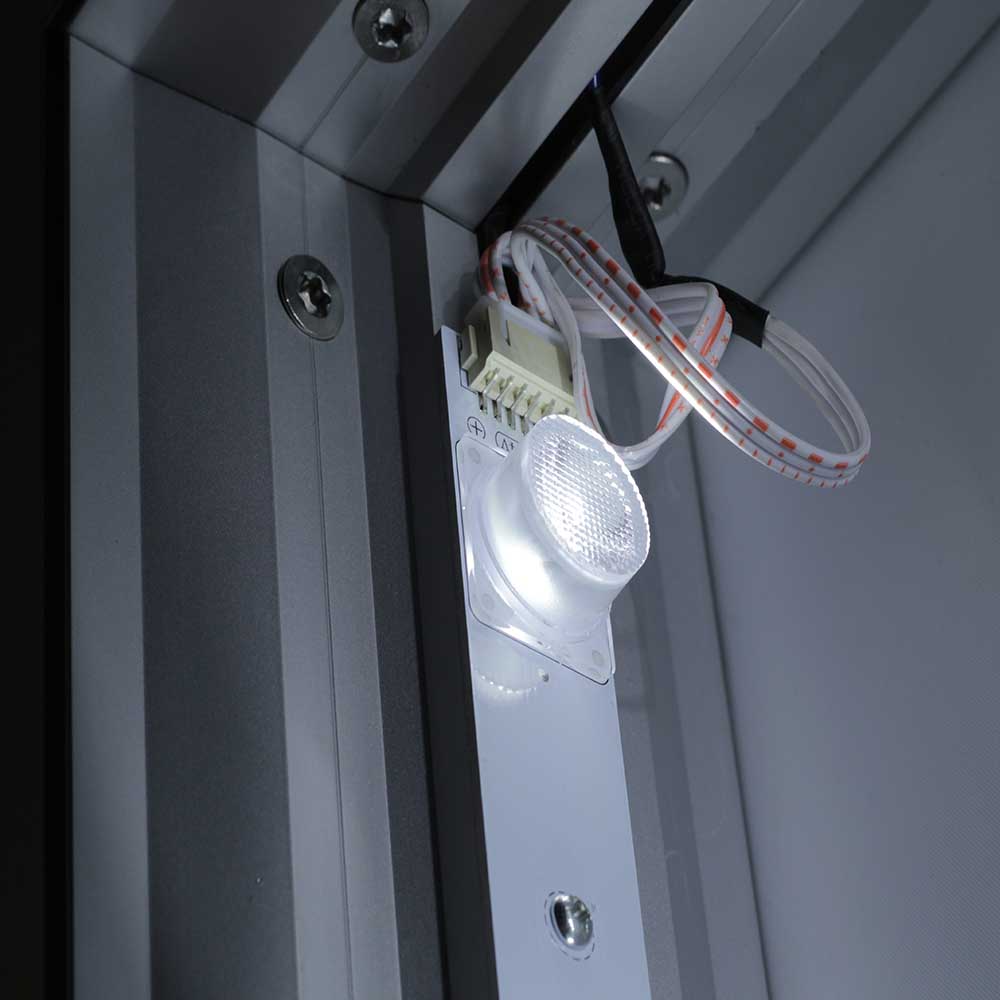 Fabric Graphic
The graphic used in our Frameless Fabric LED Light Box is a silicone edge graphic (SEG), a tension fabric graphic surrounded by a thin silicone strip that inserts into a narrow groove along the inner edge of the light box frame. Upon insertion, the fabric graphic is stretched across the face of the light box for a taut, wrinkle free appearance. Typically printed with dye sublimation, fabric silicone edge graphics have strong color saturation and are well suited to minimize reflected light. A fabric graphic is easily removed by pulling on a small exterior loop tab that is unobtrusively placed in one corner of the graphic.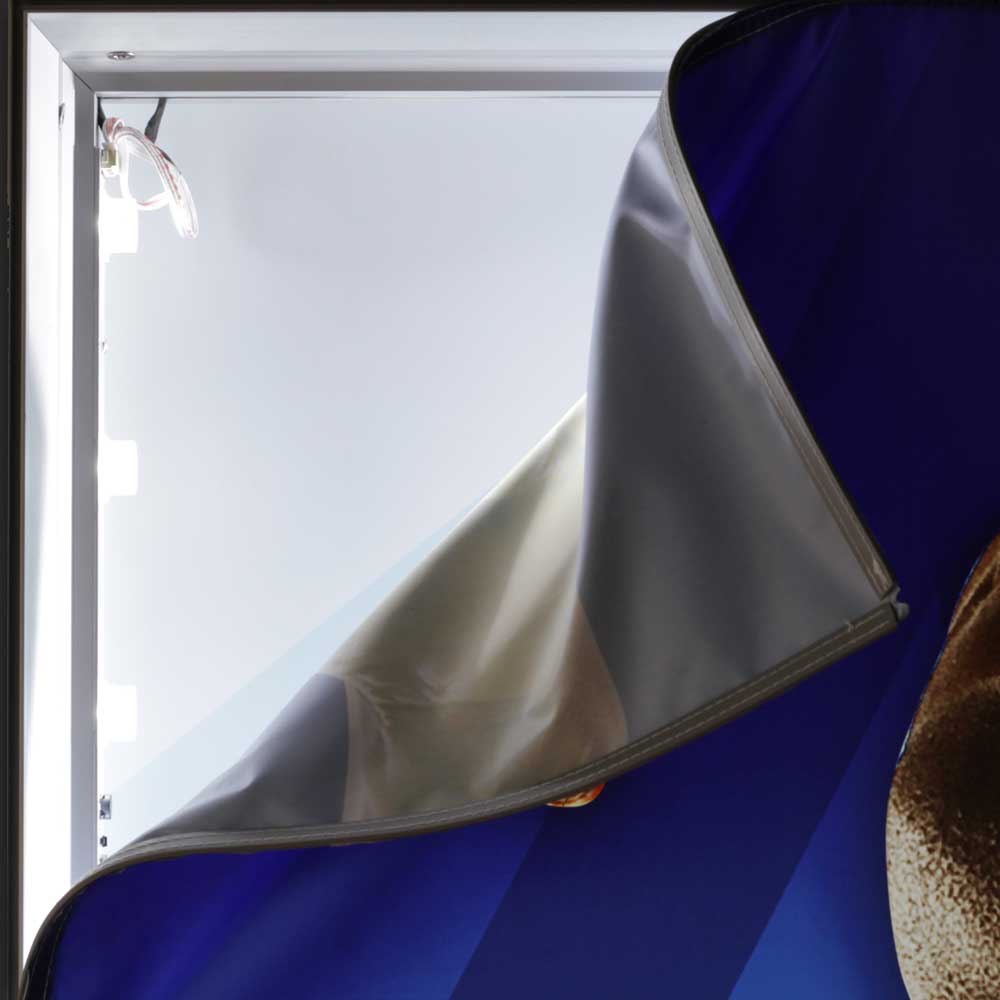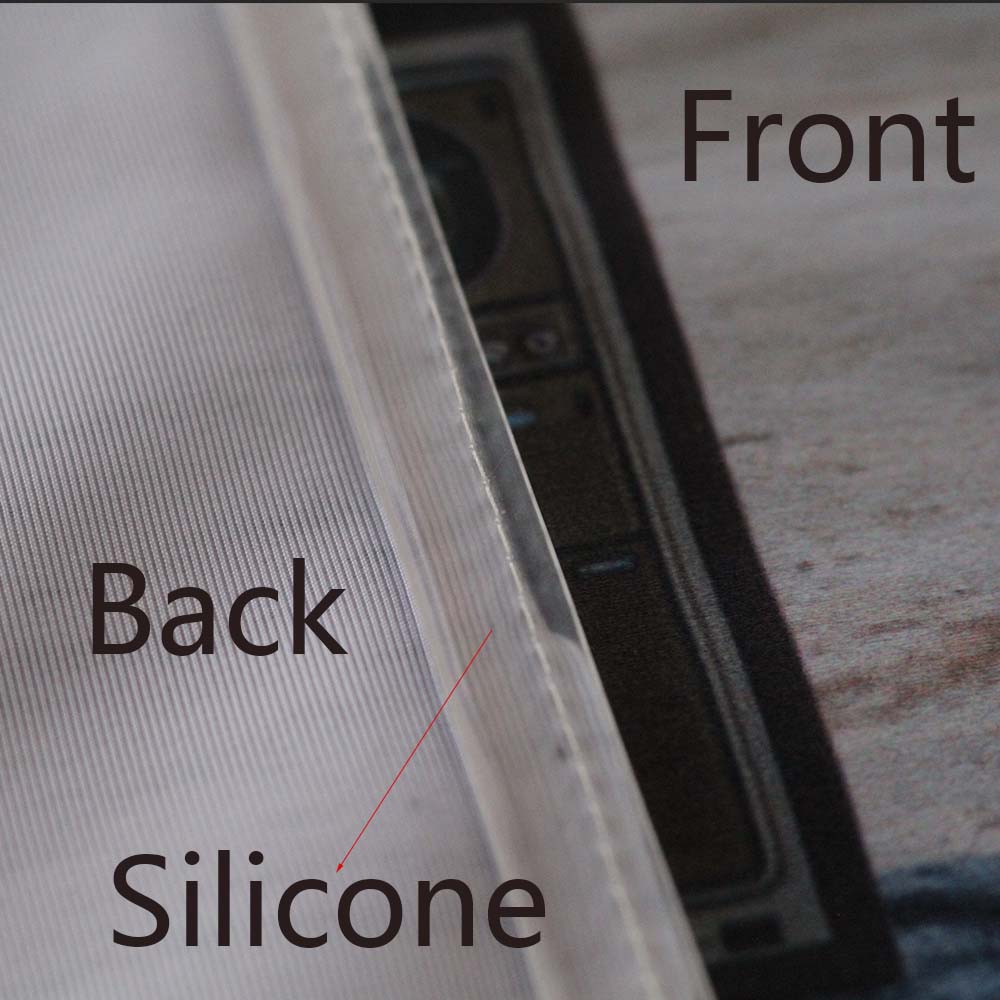 Applications
Designed for indoor use, our Frameless Fabric LED Light Box is well suited for large format backlit displays for maximum visual impact in retail stores, corporate offices, health and medical facilities, exhibits and trade shows, as well as art galleries and museums. For outdoor use, our Fabric Light Box can be housed in an exterior Hidden Hinge LED frame for a weather proof installation.
Ordering
We offer the greatest order flexibility in the industry with no mimimum order quantities and volume discounts on orders of four or more units. The lead time for our Frameless Fabric LED Light Box is approximately five to seven business days. A reseller discount is available to qualified accounts. Orders are shipped using UPS or FedEx for smaller sizes and quantities or via freight for a large size or quantity. A large size (typically over 4' in either height and/or width) may require a shipping crate at an additional charge. You are welcome to contact us if you prefer to arrange your own shipping.
Frameless Fabric LED Light Box Features
Graphic size up to 72" x 120"
•Frameless edge with a silicone edge tension fabric graphic
•Depths as narrow as 2 9/25"
•

Internal power supply

Hardwired or plug option
•Zee bar for hanging
24 Volts DC
LED lighting provides bright, even illumination
75% less power consumption than fluorescent
Standard finishes of anodized silver and powder coated black, custom finishes available
LEDs last up to 100,000 hours
CE/UL-listed
Two year warranty
Made in the CN